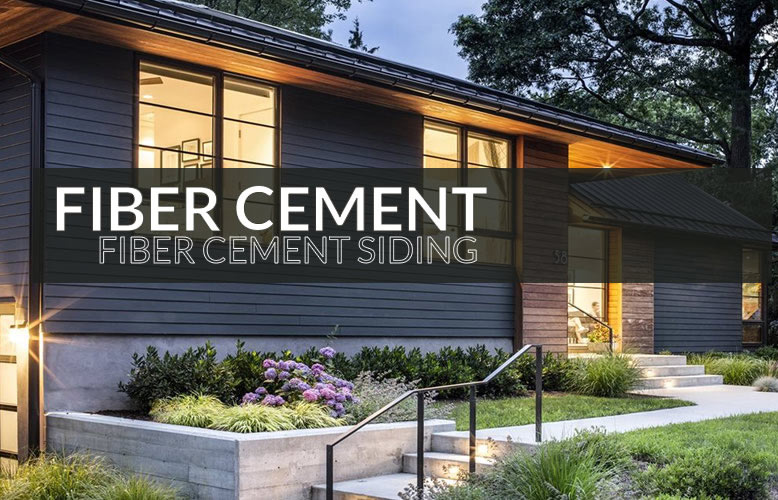 In the confusing world of home renovation material, with all of its choices, one of the strongest and most durable siding materials on the market today is Fiber Cement siding. Living in Southwestern Ontario requires you to consider a siding able to withstand weather conditions from wind and rain, to extreme weather events and sub-zero temperatures. With the onset of climate change, there's never been a better time to use our siding materials for outstanding durability. Never before has climate and its impact been at the forefront of our everyday lives. At Turkstra Siding, we strive to bring products that will enhance the environment and our lives both in sustainability and affordability.
Fibre Cement siding is fire retardant and offers complete protection from insects. This siding material is seamless, preventing mould and mildew from growing on the outside or inside of your home.
Our expert siding associates at Turkstra will take great pleasure introducing you to this outstanding product, cement fibre siding. Some of the different styles include:
Woodgrain or smooth
Shingle
Lap Siding
Stucco
Trims
Fibre Cement siding has seen an incredible increase in popularity for the following reasons; its composition of cement, wood fibre and other additives makes it a sustainable material; it's rare to find a product that we won't tire of over time.
In conclusion, Fiber Cement siding will bring you affordability, weather resistance, sustainability, durability and beauty.


Join our Build-It-Better™ mailing list for updates
By clicking "REGISTER" you consent to receive emails from us. Privacy Policy.
Join our Build-It-Better™ mailing list for updates
By clicking "REGISTER" you consent to receive emails from us.
Privacy Policy.