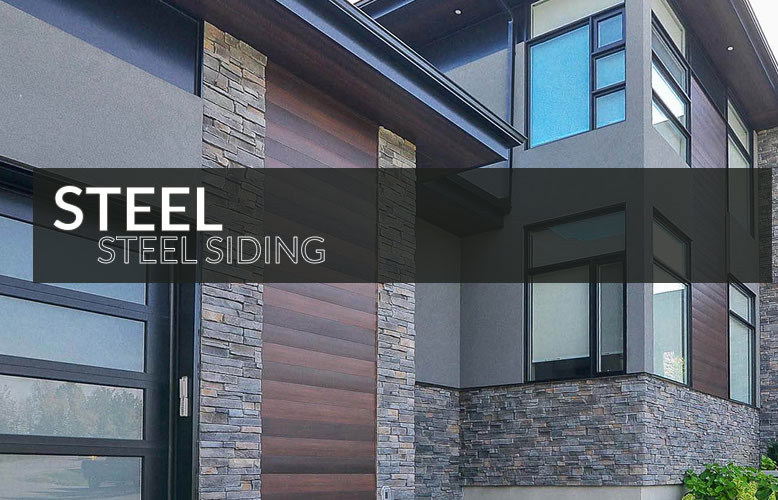 Updating your home can be a daunting task. At Turkstra Siding, our team of associates has extensive knowledge and can take the guess work out of home renovation. Whether you're building a new home or remodeling, siding makes a major impact on the appearance of your home while increasing its value and its aesthetic appeal.
When you visit our team of trained siding experts, one of our siding experts will review the following:
Affordability
Maintenance requirements
What will help me achieve my desired look
Durability and warranty
Steel siding pays for itself many times over because of the numerous advantages it holds over its traditional counterparts. Steel withstands even the harshest of elements giving you, our valued customer, such peace of mind. It's highly resistant to fire and water, and it effectively repels direct contact with hail and sleet. Its advantages don't end there. Steel siding is easy to maintain and only requires basic washing with a regular garden hose. Steel siding doesn't need to be re-painted. It is rust proof, rot proof and doesn't chip or peel from sun damage, so you can experience years of maintenance-free living. Steel siding is measured, cut, shaped and then installed around your home with ease so all you have to worry about is choosing the colour, style and texture that best suits the look you want to achieve.
Steel siding guarantees a return on your investment and provides you with peace of mind for years to come. At Turkstra, we pride ourselves on being on the cutting edge of the latest technologies in home improvement material to bring you the most economic and pleasing siding options.


Join our Build-It-Better™ mailing list for updates
By clicking "REGISTER" you consent to receive emails from us. Privacy Policy.
Join our Build-It-Better™ mailing list for updates
By clicking "REGISTER" you consent to receive emails from us.
Privacy Policy.