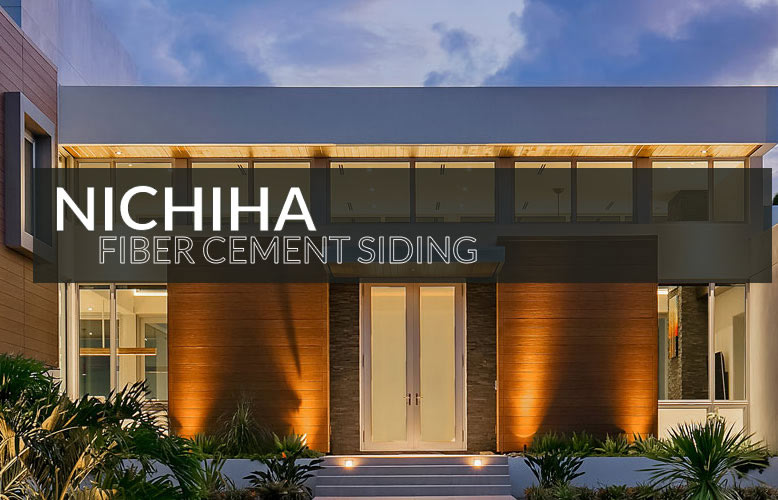 NICHIHA FIBER CEMENT
NICHIHA FIBER CEMENT
It's all about building better. For over 20 years, Nichiha USA has created innovative fiber cement products. Our high-performance siding helps you achieve the looks you love without the maintenance hassles. Let's build together.
Sierra Premium Shake™ is simply stunning. Sierra Premium™ puts it on thick…the shadows, the performance and the drama. It is no wonder Sierra Premium is the highest rated product of its kind. A home wrapped in Sierra Premium Shake is a source of pride and is certain to stay that way with less fuss and less maintenance. At a half-inch thick, Sierra Premium's fiber cement construction stands up to whatever Mother Nature has to offer. Rot, pests and warping are a thing of the past… and Nichiha guarantees that better than anyone else in the industry.
Savannah Smooth architectural lap siding offers the look of refined elegance and classic head-turning beauty. Savannah Smooth's half-inch thick construction provides gorgeous shadow lines that are sure to make a statement. Savannah is the perfect addition when it comes to crafting your forever home. Backed by the power of fiber cement, Savannah Smooth is built to endure for decades. Unlike wood, fiber cement is resistant to rotting, warping, and falling victim to pests. It is the ultimate low maintenance solution. Savannah Smooth offers modern innovation with a timeless appeal. Get the high-end curb appeal you are after with the performance of fiber cement.


Join our Build-It-Better™ mailing list for updates
By clicking "REGISTER" you consent to receive emails from us. Privacy Policy.
Join our Build-It-Better™ mailing list for updates
By clicking "REGISTER" you consent to receive emails from us.
Privacy Policy.