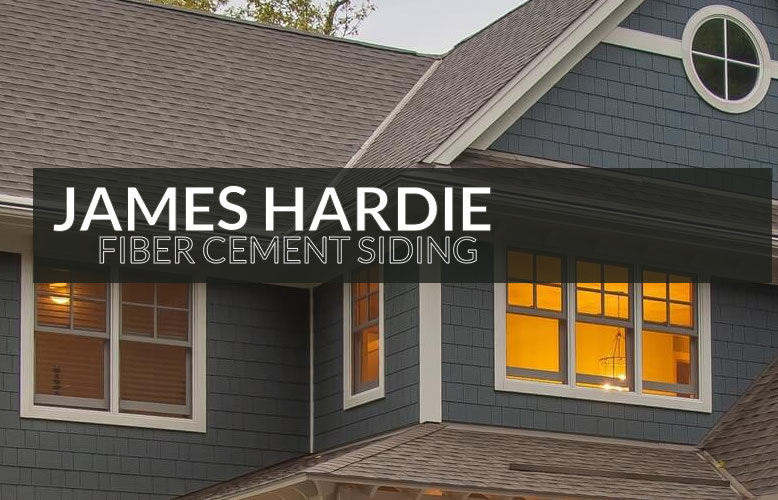 JAMES HARDIE FIBER CEMENT SIDING
JAMES HARDIE FIBER CEMENT SIDING
Whether your dream house is a classic Colonial, ladylike Victorian or handsome Craftsman, our diverse and detailed siding options will help you create a historically accurate, architecturally correct and flat-out gorgeous home.
Advantages
Longevity:
50-year, limited transferable warranty.
Rot and insect resistant
Weather and salt resistant
Appearance: Hardie Fiber Cement can be made to miic just about any other siding material, including wood lap boards, cedar shingles, and wood shake siding. Color options are virtually unlimited. These colors are accompanied by a 15 year warranty on the finish.
Fire Resistance: Hardie Fiber Cement is 90 percent sand and cement which makes it fire-resistant. Case in point, a St. Paul Minnesota house fire torched two fire trucks parked 60 feet away, but the cement board siding home next door, 50 feet away, remained unscathed.
Storm Resistance: Whether you're looking for a siding material that can withstand the next Katrina, or one that can fend off the next summer hailstorm without sustaining damage, cement board siding is a proven commodity in the weather department.


Join our Build-It-Better™ mailing list for updates
By clicking "REGISTER" you consent to receive emails from us. Privacy Policy.
Join our Build-It-Better™ mailing list for updates
By clicking "REGISTER" you consent to receive emails from us.
Privacy Policy.