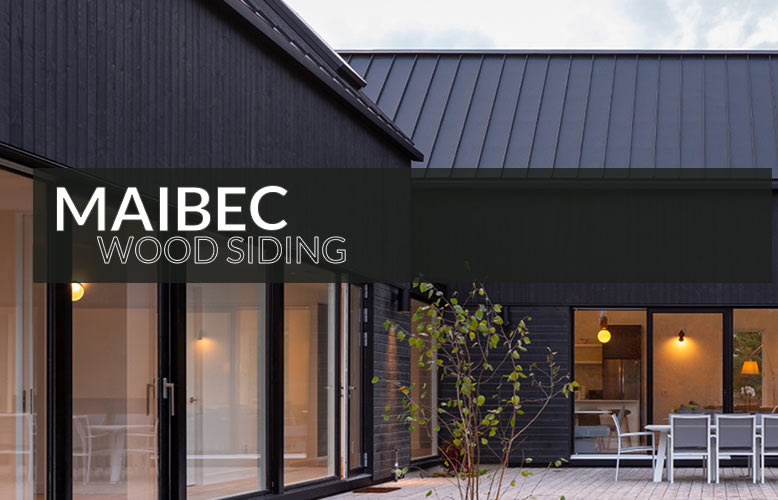 MAIBEC GENUINE WOOD SIDING
MAIBEC GENUINE WOOD SIDING
Maibec is a North American benchmark for residential and commercial integrated siding systems. Our complete range of innovative and complementing siding products offer superior and proven quality.
A time-proven choice. For over 40 years, Maibec siding has been famous for its durability and high quality finishes available in an impressive variety of colours. Our genuine wood siding is made according to the industry's strictest standards for performance and appearance. Whether used alone or combined with our moulding or shingles, Maibec siding will lend organic beauty and warmth to any architectural style for years to come.
Profiles: Widths and styles styles for any architectural style. Seven profiles to create a truly unique look. Install horizontally or vertically, combine with shingles or even with other materials.
Finishes: Two surface types to accentuate contemporary or more traditional homes. Two manufacturing processes, both of proven quality.
Visible or non-visible nails: Traditional or interlocking installation? The choice is yours. Either way, our installation systems have been tried, tested and proven in countless homes across North America.


Join our Build-It-Better™ mailing list for updates
By clicking "REGISTER" you consent to receive emails from us. Privacy Policy.
Join our Build-It-Better™ mailing list for updates
By clicking "REGISTER" you consent to receive emails from us.
Privacy Policy.